Free Fire is a multiplayer battle royale mobile game, developed and published by Garena for Android and iOS. Battle in Style and be the last survivor!
Rank System Optimization
Fresh interface, optimized rank-up experience, exciting rewards, and so much more!
"A huge pat on the back and a big surprise to those who have been fighting hard in the ranked modes! This patch, we are proud to bring you an upgraded rank system, which includes a brand new interface, a larger variety of rank rewards and prizes in the Exchange Store, more ways to flaunt your rank accomplishments, and more Daily Challenges."
Rank reward upgrades:
– Time-limited Epic rarity weapon skins for Platinum and Diamond ranks.
– Exclusive emotes for Heroic and Master ranks in Battle Royale and Clash Squad.
– Exclusive outfit in the Exchange Store for every patch.
– Merged season rewards and rank-up rewards into one, which can be obtained by playing a specified number of matches.
Overall rank system updates:
– New interface.
– Upgraded the rank-up animations.
– Introducing an exclusive, stunning emblem for the Master rank.
– Players' rank info are now more noticeable in the lobby.
BR-Ranked adjustments:
– Heroic rank will display 1-5 stars to indicate rank progress.
– Daily Challenge will now have 3 BR-Ranked tasks with a wider variety.
Character
Reworks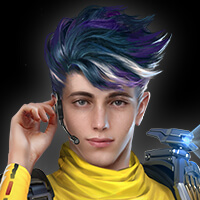 Wolfrahh
Lowered the difficulty of triggering the skill. Increased headshot damage to enemies.
"It had been difficult to trigger Limelight's 30% damage reduction from headshots, as its conditions were hard to meet while in combat. This patch, we lowered the skill's trigger condition by reducing the required number of spectators from 6 to 3 and substituting the increased damage to limbs with that of headshots. Remember to put on a good show for your audience!"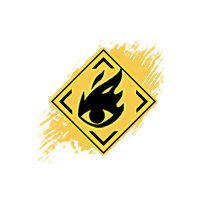 Limelight:
Every elimination will add one spectator, and the number of spectators will not reduce. With each additional spectator, damage taken from headshots reduces by 2/3/4/6/8/10% (max. 20/22/24/26/28/30%) and damage to enemies by headshots increases by 2/3/4/6/8/10% (max. 20/22/24/26/28/30%).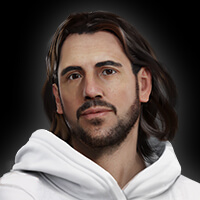 Dimitri
Improved user experience for the skill.
"Self-recovering using Healing Heartbeat has been an entirely different experience from teammate revivals. While using Healing Heartbeat, any accidental movement will stop the self-recovery while your HP is still dropping. This has prevented numerous players from successfully self-recovering themselves. We've decided to upgrade Dimitri's skill so that using it is no different from having your teammates revive you."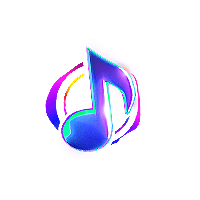 Healing Heartbeat:
[Adjustment] When self-recovering, players can move and will no longer lose HP.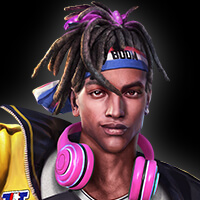 D-Bee
Optimized skill calculations and enhanced powerfulness.
"Previously, D-Bee's movement speed while firing very much depends on the type of weapon being used, and this has negatively impacted Bullet Beats' speed boost. We optimized the calculations of movement speed changes to ensure that, no matter the weapon in-use, the skill could maintain the same level of competence, increasing its powerfulness on the battlefield."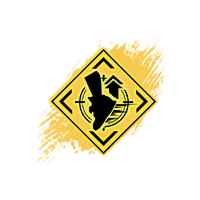 Bullet Beats:
When firing while moving, movement speed increases by 5/7/9/11/13/15% -> 10/12/14/16/18/20% accuracy increases by 20/23/27/32/38/45%. [Adjustment] Optimization of the movement speed increase when using different types of weapons.
Character Adjustments
Active skills tweaked for more diverse skills combinations.
"As you already know, only one active skill can be equipped at the same time, and this has led to players generally choosing only the certain few skills that are deemed "the best". We have adjusted the active skills in hopes to encourage you guys to mix and match different skills and see what they can bring to your combat experience."
Alok
Drop The Beat:
Creates a 5m aura that increases movement speed by 10/11/12/13/14/15% and restores 5 HP per second for 5/6/7/8/9/10s. Effects do not stack. Cooldown: 45s -> 70/66/62/58/54/50s.
Skyler
Riptide Rhythm:
Unleashes a sonic wave forward, damaging 5 Gloo Walls within 50/58/67/77/88/100m. Cooldown: 60/58/55/51/46/40s -> 85/80/75/70/65/60s. Also, each Gloo Wall deployed will result in increasing HP recovery beginning from 4/5/6/7/8/9 points. Recovery effects do not stack.
Steffie
Painted Refuge:
Creates a 4m area that blocks throwables. Allies in the area will restore 10% armor durability every second and ammo damage taken from enemies will reduce by 10/12/14/16/18/20%. Lasts for 10/11/12/13/14/15s. Cooldown: 115/110/105/100/95/90s -> 85/80/75/70/65/60s. Effects do not stack.
Chrono
Time Turner:
Creates an impenetrable force field that blocks 800 damages. Unable to attack outside enemies from within the field. All effects last for 4/4/5/5/6/6s. Cooldown: 180/164/150/138/128/120s -> 160/150/140/130/120/110s.
Kenta
Swordsman's Wrath:
Forms a frontal shield of 5m width that reduces 50% -> 65% weapon damage coming from the front. Lasts for 2/3/3.5/4/4.5/5s -> 5s and resets when user fires a shot. Cooldown: 210/200/190/180/170/160s -> 120/110/100/90/80/70s.
Xayne
Xtreme Encounter:
Gets 80HP -> 120 HP temporarily (decays over time), 80/90/100/110/120/130% -> 100/120/140/160/180/200% increased damage to Gloo Walls and shields. Lasts for 15s -> 6s. Cooldown: 150/140/130/120/110/100s.
Clu
Tracing Steps:
Locates positions of enemies who are within 50/55/60/65/70/75m and are not in prone or squat position. Lasts for 5/5.5/6/6.5/7/7.5s -> 5/6/7/8/9/10s. Cooldown: 75/72/69/66/63/60s -> 75/70/65/60/55/50s. Enemy positions are shared with teammates.
Wukong
Camouflage:
Transforms into a bush with 20% -> 10% reduction in movement speed, lasting for 15s. Cooldown: 200s. Transformation ends when Wukong attacks. CD resets when Wukong takes down an enemy.
Misha
Decreased driving speed boost and damage taken reduction.
"Afterburner had been difficult to tackle as it not only enjoyed an increased movement speed and reduced damage when its user was in a vehicle, but also made it difficult for enemies to aim at the user. Therefore, we cut down its speed boost and damage reduction in this patch. To be fair, you can't have your cake and eat it, too."
Afterburner:
Driving speed increases by 5/6/7/8/11/15/20% -> 2/3/4/6/8/10%. While in vehicle, character is harder to be targeted at, and damage taken is decreased by 5/8/12/17/23/30% -> 5/6/8/11/15/20%.
Nairi
Increased damage to Gloo Walls.
"Given the significance of the Gloo Wall to our gameplay, we decided to up Nairi's competitiveness by increasing Ice Iron's damage to Gloo Walls. So now, on top of having sturdy defense, the skill inflicts more damage to enemies' Gloo Walls. Afterall, we can't let Skyler be the monopoly of Gloo Walls, can we?"
Ice Iron:
Once deployed, Gloo Walls recover 20/22/24/26/28/30% of current durability every 1s. 20/21/22/23/24/25% -> 30/31/32/33/34/35% increase in damage when using ARs on Gloo Walls.
Clash Squad
Map Balancing Adjustments
Modified the locations of spawn points and layout of covers.
"We discovered the unbalanced win rate in certain maps while playing Clash Squad mode and, therefore, made changes to the spawn points and covers. By bringing fairness to both sides of the match, we hope your gaming experience can also be improved."
Bermuda
Nurek Dam: Adjusted the placement of the containers on one side.
Kalahari
Santa Catarina: Slightly moved one of the spawn points horizontally so that both sides are equidistant from the ship.
Foundation: removed.
Alpine
Fusion: Adjusted the two spawn points so that both sides are equidistant from the elevated area.
Armor Upgrades
Upgrade Armor to Lv. 3 from the CS Store..
"Raise your hands if you've ever wasted hard-earned cash to replace your Lv. 2 Vest with a Lv. 3 one. Now you can simply upgrade your Lv. 2 Vest with only 600 CS Cash, so you can save up for better weapons!"
– If a Lv. 2 Vest is owned, the player can upgrade the armor to Lv. 3 using the upgrade button.
– Helmet can be upgraded to Lv. 3 from the CS Store.
Battle Royale
Airdrop Enhancements
Better visuals for Airdrops.
"Forget about risking your life for an Airdrop only to find that it has already been looted or waiting for a gift sent from above without knowing where it would land. We improved certain visuals for Airdrops to help you loot with less hassle."
– Optimized light beams on Airdrops: When an Airdrop has been looted, the light will disappear even if some items still remain.
– Airdrop location alert: When a player is near a pending Airdrop, a signal will appear on the spot where the Airdrop will land.
– Airdrops with rare items will be signaled using brighter light beams.
– Unlooted Airdrops will be signaled using pulsing light beams.
– Adjusted the color indication for the Airdrop Vending Machine icon on the minimap.
– Deleted light beams for Monster Trucks.
Visual Effects of Rare Loot
Rare equipment will have different types of glowing effects.
"We've differentiated the glow effects on rare items according to item rarity, so that you'd have an easier time spotting them. Look, a red glow! I call dibs!"
Varied glow colors for different rare items:
– Gold: Level I ultimate weapons.
– Gold+: Level II ultimate weapons, regular Airdrop weapons, Upgrade Chips, Lv. 4 Vest, Lv. 4 Helmet, and FF Coin stacks (>500).
– Red: Level III ultimate weapons and upgraded Airdrop weapons.
Other Battle Royale Mode Adjustments
– Extended Revival Point available duration from 600s to 620s
– Cost of Hit List missions and UAVs in Vending Machines reduced from 600 to 400.
– Vending Machine item changes:
  – No longer available:–
PLASMA
– FAMAS
– M60
– M4A1
– New:
        – M24
        – UMP
        – M1014
        – Sniper Ammo (1 stack only)
– Increased Med Kits amount by 15%.
– Reduced ground-spawn Gloo Walls by 10%.
– Ultimate versions of the VSS and Kar98k will no longer be spawned on the ground.
– Charge Buster is no longer spawned on the ground and is now available in Airdrops and Airdrop Vending Machines.
– Free weapons in Airdrop Vending Machines changed to M14 and MP5.
– Adjusted damage taken outside the Safe Zone:
– Damage from the first shrink will rise up to 3 after being outside of the Safe Zone for 170 seconds.
– Damage from the second shrink will rise up to 6 after being outside of the Safe Zone for 270 seconds.
– Damage from the third shrink will rise from 4 up to 12 after being outside of the Safe Zone for 360 seconds, while the speed of the increase is reduced.
– Damage from the fourth shrink will rise from 8 up to 24 after being outside of the Safe Zone for 20 seconds, while the speed of the increase is reduced.
– The duration of taking damage does not refresh when a new Safe Zone appears.
Weapon and Balance
New Weapon: M24
New weapon available.
"The M24 is a light sniper rifle that has high mobility and fast firing rate, enabling you to efficiently snipe enemies from far away."
Base Damage: 88
Rate of Fire: 0.8
Magazine: 15
Weapon Adjustments
Adjusted Ultimate Weapons.
"Last patch, we introduced a number of upgradable weapons, whose ultimate versions stole the spotlights of other weapons. To restore balance, we made tweaks to the boosts of ultimate weapons and optimized some of the other weapons so that they meet expectations."
Adjusted the following weapons:
– FAMAS: Range -10%
– M14: Damage -3%, range -4%
– M4A1-Z: Rate of fire -3%
– SCAR: Armor penetration +8%
– GROZA: Armor penetration -8%
– VSS: Rate of fire -10%
– UMP: Minimum damage -15%
– Kar98K: Rate of fire -10%
– Kar98K-I: Gun switch time 0.4 → 0.6
– Treatment Sniper: Overheat cooling speed +8%, magazine +50%
– AC80: Rate of fire -10%
– M79: Damage -15%, explosion range -10%
Gameplay
Pin Function
Improved the experience of using the pin function.
"Our constant efforts to hone the pin feature root from hopes that it will become an intricate part of your teamwork and make comms more efficient. The focus of pin function optimization this patch is on improving its ease-of-use and visual aspects."
– Pinned locations will be displayed on the minimap.
– Pins can be used even when knocked down.
– Increased the distance of the farthest object/player that can be pinned.
– Press and hold the list of loot to pin an item.
– Duration of a pin on an item extends for the teammate who taps OK.
– Teammates will be marked in different colors on the minimap and team list.
– When a quick message is sent, teammates will be notified by an icon on the team list.
Visual Alerts for Gunshots
On-screen indication of firing enemy's location.
"Ever panicked when someone is shooting at you but you can't judge where the enemy is because your phone is on silent? The new visual gunfire alert will point you to the right direction so that you can enjoy a complete gaming experience even without sound."
Turn on gunshots alert on the settings menu so that the direction of an attacking enemy will be displayed on-screen.
Gaming Environment
Adjustments Tailoring to Victims of Cheats
No more rank points deduction for players eliminated by cheats.
"Undoubtedly, using cheats in Free Fire is absolutely intolerable, and for those who have been eliminated by cheating players, it is surely unfair to lose the game as well as have their points deducted."
Activates immediately after the system detects that the player has been eliminated by a cheat.
BR-Ranked
– If the player's score from the current match is negative, no points will be deducted. (Match score in this case does not include the extra 20 points from completing Daily Missions.)
– If the player's score from the current match is positive, results calculation will proceed as normal.
CS-Ranked
– If the player loses the current match, no Rank Stars and no protection points will be deducted.
– If the player wins the current match, results calculation will proceed as normal.
Character Level-Up
Memory Fragments can now be purchased with Gold from the Character Level-up interface.
"We are continuously working on ways to improve user experience. This patch, we present a new method of obtaining Memory Fragments: purchasing them with Gold! This way you won't have to repeatedly switch back and forth between the Store and the Character interface to level up."
When a player has insufficient Memory Fragments, the remaining fragments can be bought using Diamonds or Gold.
20 Memory Fragments = 250 Gold.
Craftland
Craftland Map and Mode Editor in Free Fire
Craftland map-editing and mode-editing features now available in Free Fire.
"Behold! The previously exclusive features of Free Fire Max are available in Free Fire. You can now design your own maps and gameplay mechanics no matter which client version you use. Whether you want to up the challenge of Clash Squad mode or the unlimited skills options of Team Deathmatch mode, these features open up endless creative opportunities. Be sure to check out what Craftland has to offer in Free Fire!"
Available immediately after patch update.
Isle of Champs
New map scenery in Craftland.
"Having played many of your designs, we've discovered that a lot of creators like to concentrate the fighting pit on a small, crowded area at the center of the map for a close-up battle. Loving the concept, we are proud to roll out a new map scenery that is smaller in size. We hope you enjoy this technologically decorated island!"
When editing, select from Isle of Champs or Origin Land as the map scenery.
100 x 100 map size available for Origin Land.
50 x 50 map size available for Isle of Champs.
Interactive Item – Zombie Spawn
New zombie generator now available in Craftland.
"We heard that you guys are a huge fan of Zombie Invasion Mode, so we added zombies as an element of Craftland. Better watch out for those deadly creatures on a Craftland map!"
Place a Zombie Spawn on the map.
Item supports the following configurations:
– Number of zombies per wave
– Wave interval
– Total number of waves
– Types of zombies
– Zombie properties (HP / defense / movement speed / enemy scan distance)
Interactive Item – Tower
New interactive item available in Craftland.
"As Craftland gets invaded by zombies, you must find ways to defend your territory. Allow us to introduce our new innovation: the Moco 1 Tower."
Towers cannot be moved once placed.
Item supports the following configurations:
– HP
– Damage
– Defense
– Attack interval
– Enemy scan distance
User Experience for Creators
Enhanced the procedures of uploading and sharing map designs.
"In the previous versions, uploading and managing maps have been hectic due to the confusing interface, which had frequently caused players to perform unintended actions. We've listened to your suggestions and reorganized the entire map-editing process by moving the features of downloading, uploading, and sharing map designs to the new Worktable page. By doing so, we hope to make it easier for you guys to maneuver these features more comfortably."
– Moved the download, upload, and share features to the main page of Craftland.
– Deleted the original upload page entrance in Map Editor.
– Merged the original edit slots and share slots into a display for map share status.
– Added the Worktable interface that has the following features:
– Create a new design
– Edit an existing design
– Share a design
– Unshare a design
– Delete a design
More Map Slots
Free map slots increased from 1 to 5.
"For the indecisive creators out there, we've added more free map slots so that you no longer have to use eenie-meenie-minie-mo when you run out of places to save your new designs."
– Current map data will not be affected.
– Current paid map slots will remain. After patch update, total number of unlocked slots will be 5+N, where N is the number of unlocked paid slots.
FF Craftmate – Beta Version
A powerful tool for avid creators!
"Communicating with fellow map creators has made us realize that the current Map Editor is no longer enough for the most talented minds. Therefore, we are excited to deliver our very own visual-based block coding system: FF Craftmate. Here, we singled out the smallest details in Free Fire's gameplay and converted them into building blocks that can be intricately combined to form something great. While this feature might initially be difficult to grasp, we believe that the possibilities it will bring to you are worth your efforts."
– Switch to FF Craftmate in Map Editor.
– Combine and fill the blocks to design unique gameplay features and rules.
– 70+ blocks are available during the initial stage.
– Available on 6/2 12:00 GMT+8.
Debug Tool (FF Craftmate)
A useful tool under FF Craftmate to test your code.
"As we've just mentioned, our new block coding feature could be a bit hard to maneuver in the beginning. Therefore, we also added the Debug Tool so that, when in doubt, you could always see your program in action and spot errors in it. This tool also comes with bots that can be used to imitate players, a record of every incident in your gameplay design, and an error log that tracks the issues in your code."
Debug Tool is only available under FF Craftmate.
– Supports the addition of bots to ally or enemy team. (Max. number of bots = Max. number of total players configured for the match)
– Supports commands like invulnerability, restore HP, self-eliminate, and teleport.
– All triggered incidents are displayed in the run info panel.
– Available on 6/2 12:00 GMT+8.
Other Adjustments
Download Center Optimization
Upgraded in-team and in-room resource downloading.
"As we add more map and mode resources to our Download Center, we are also constantly looking for ways to improve your download experience. This patch, we polished the download process while players are in a team or in a room, so that should there be anyone missing a resource, you would know who it is and could track their download progress."
Optimizations
– Enhanced the ease-of-use of the report system interface.
– Upgraded the claim feature of Guild Individual Rewards.
– Upgraded the friend request list.
– Upgraded the notification for when a team is full.
– Replay feature now supports Bomb Squad Mode and Lone Wolf Mode.
– Location of the "settings" button can now be customized on the HUD.
– Honor System now supports Bomb Squad Ranked and Lone Wolf Ranked.
– Automatic "Thank you" to players who help you up.
– Automatic "Thank you" to players who fulfill your buy request in CS Store.
– Automatic "Thank you" to players who had pinned an item that you picked up.
– Honor Score deductions will differ according to ranks.
– Receive extra CS-Ranked protection points if a teammate force quits.
– Upgraded the in-match thumbs-up design.
MAX EXCLUSIVE FEATURES
File Size and Performance Upgrades
Reduced the file size and lessened performance drains.
"We recognize that Free Fire Max's HD graphics could cause a major burden to your mobile devices. Therefore, we tweaked a few areas to reduce this version's file size and, without compensating resolution, alleviate the performance drain that your devices might experience while running Free Fire Max. Now you can enjoy smoother graphics that make your gaming experience so much better."
– Reduced the file size.
– Reduced performance drain while in the lobby.
– Reduced incidents of glitches and device overheating while playing matches.
– Reorganized the following resources into the Download Center:
– Lone Wolf
– Events
– Alpine
– Some Collections
Other Craftland Optimizations
– Upgraded the output quality of in-match sound effects.
– Added facial expressions on some characters.
– Name of lobby owner now displayed when in a team.